In March of 2010, a little boy named Ethan received a stuffed panda which he named "Mouy" (pronounced like "Maui") from the Chinese word for panda, xiong mao. Immediately the panda became Ethan's favorite toy and began traveling everywhere with him. Ethan's family took photos of Mouy - whom they nicknamed "the traveling panda" - posing with Ethan in all kinds of different places.
Recently Ethan and his mom saw a photo of Jackie with his own traveling pandas and were amazed to see that Mouy had relatives who were visiting different places and having photos taken just like Mouy was! The interesting this is that Ethan's travels with Mouy began several months before Jackie's travels with Chan La and Chan Zy. Imagine that a little boy in Texas had the same idea as Jackie!
Here are some photos of Ethan and Mouy: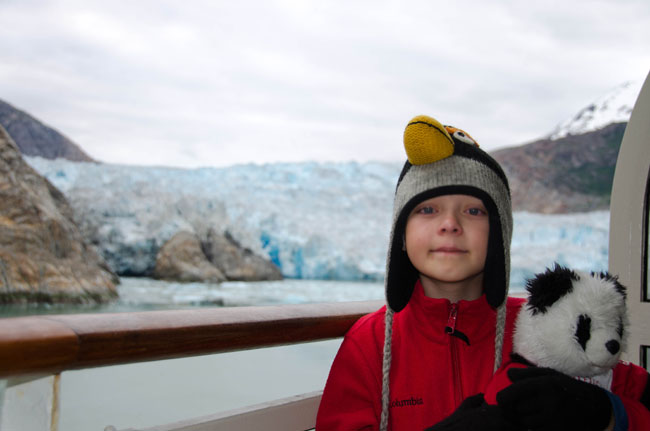 Ethan and Mouy in front of an Alaskan glacier.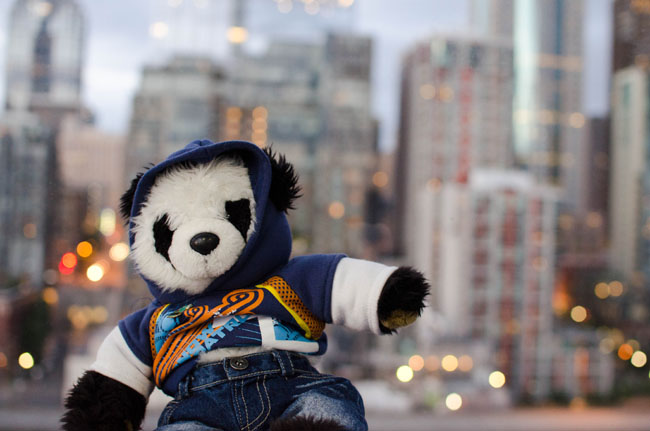 Mouy poses with the Seattle skyline behind him.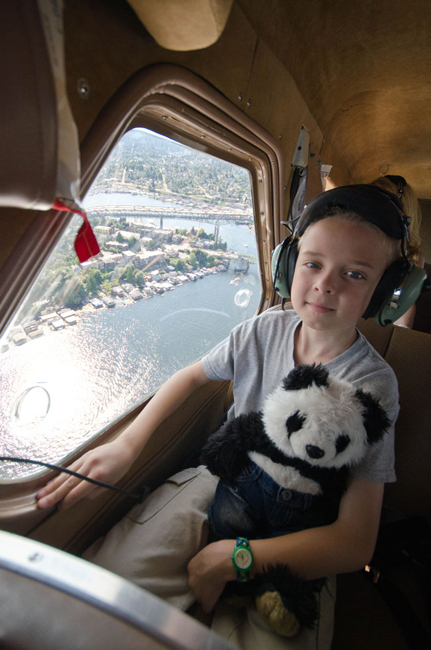 Taking a ride in a seaplane.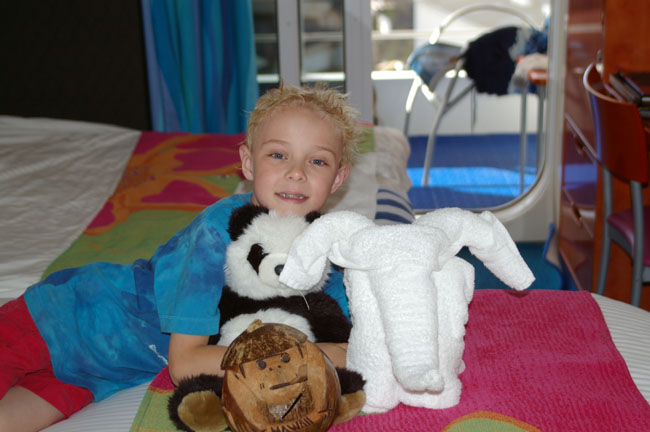 Lounging on a Hawaiian cruise.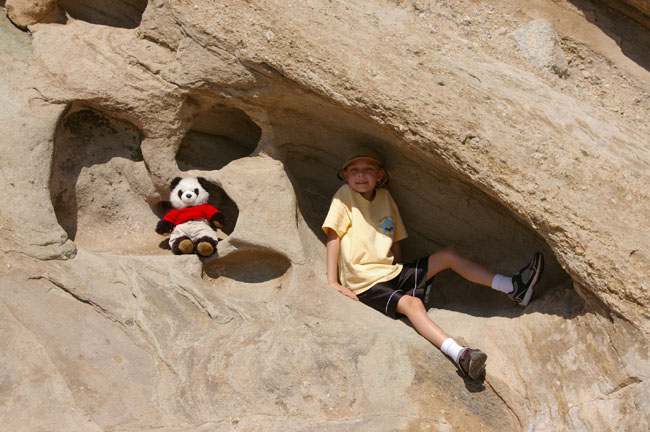 Climbing the Vasquez Rocks in California.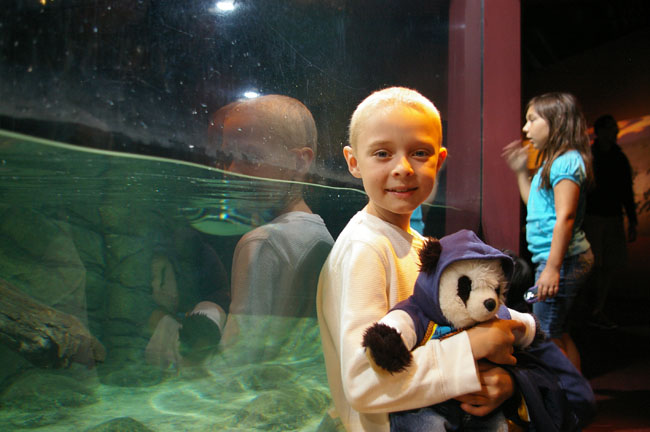 At the Monterey Bay aquarium.
Click here to see photos of Jackie with his own traveling pandas.