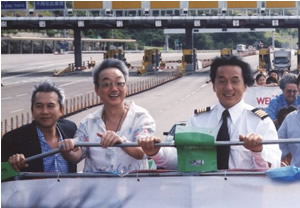 "The JC Group" (Solon So, Willie Chan, Jackie Chan.)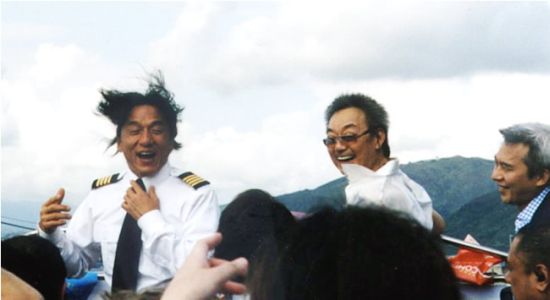 It was pretty windy on the bus and Jackie's hair went on a ride of its own with hilarious results!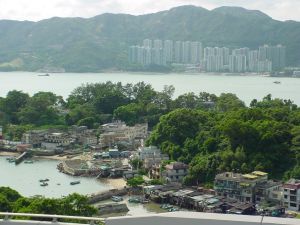 View from the Tsing Ma Bridge.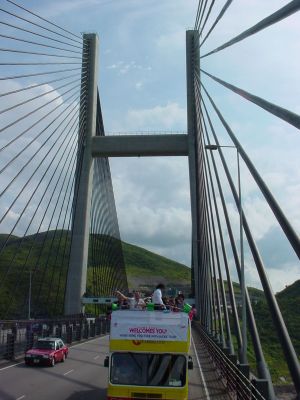 Crossing the Tsing Ma Bridge.
The buses arrived at the Tsing Ma Viewing Platform where a hoard of photographers awaited us. Here's a "Jackie's-Eye View" of the photographers: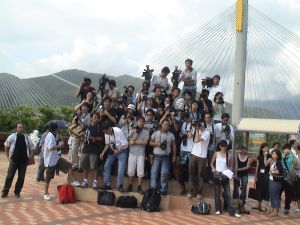 Jackie soon arrived at the viewing platform: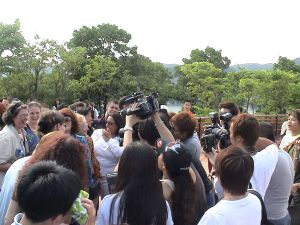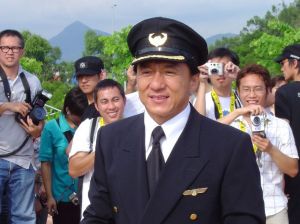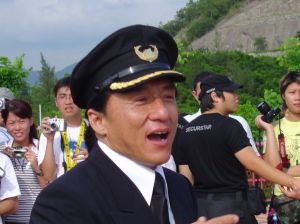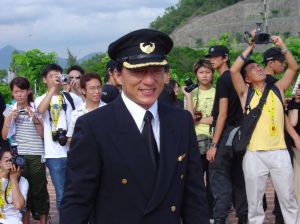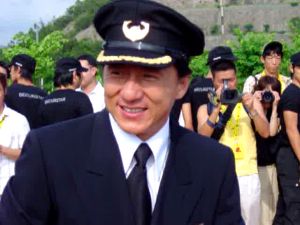 All of the fan club members were arranged in a group for the photo. At first Jackie stepped behind the banner to stand with the fans: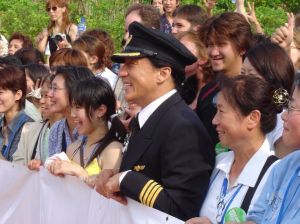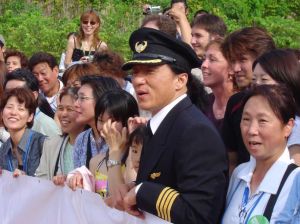 To make for a better photo, Jackie was asked to stand in front of the banner but before he moved I was able to get a close up shot of his pony tail!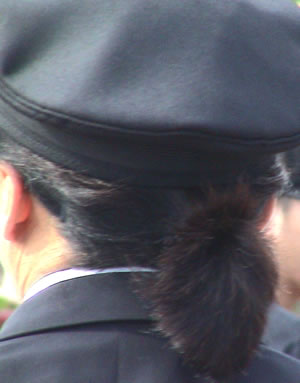 Jackie's cool pony tail!
Here's Jackie standing in front of us for the official photograph:
And here's the photo as it appeared in one of the Hong Kong newspapers the next morning: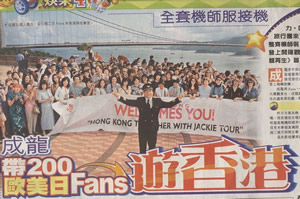 CLICK HERE TO GO TO THE NEXT PAGE OF THIS STORY