by Wilma
Flat Jackie arrived today at my Home, we are very happy to have him here
Here is a photo from Flat Jackie with Lukas and me.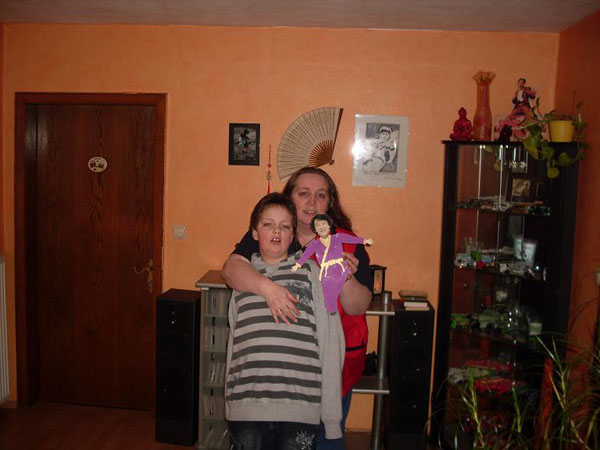 So I will show you some pics and tell you about my time with Flat Jackie.
We were at the Christmas Market and here Flat Jackie and my son Lukas are standing in front of the biggest Christmas Pyramid in our Region, I had to take two photos because the Pyramid is to high.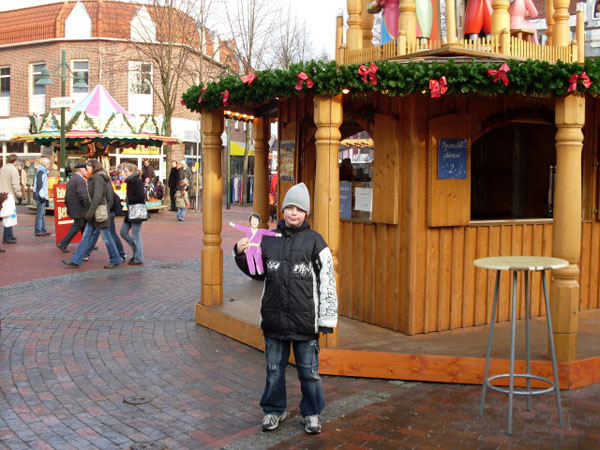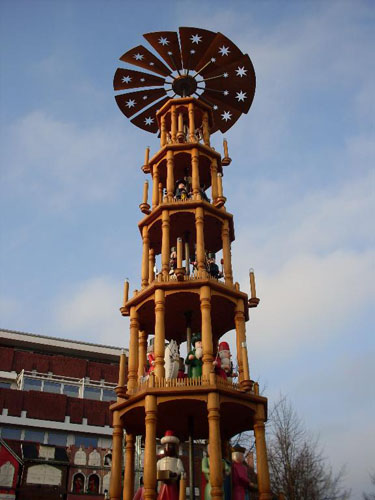 Here's Jackie in my home and he jumped to the Fan on the wall to have a better look around my room.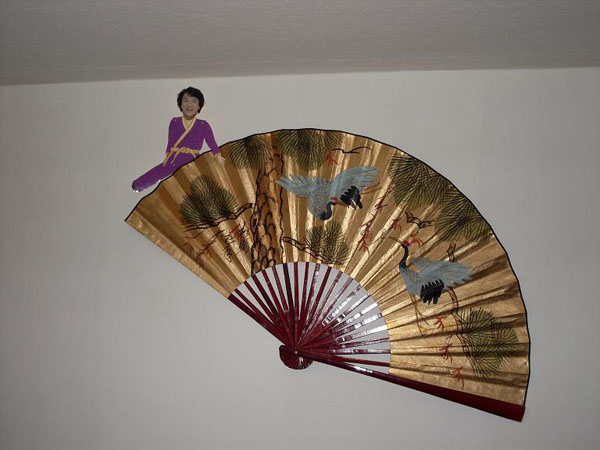 Two Jackies, my dog Jackie first didn't like to take photos but after I told her that Jackie loves dogs so much she did make her pose for the photo with Flat Jackie.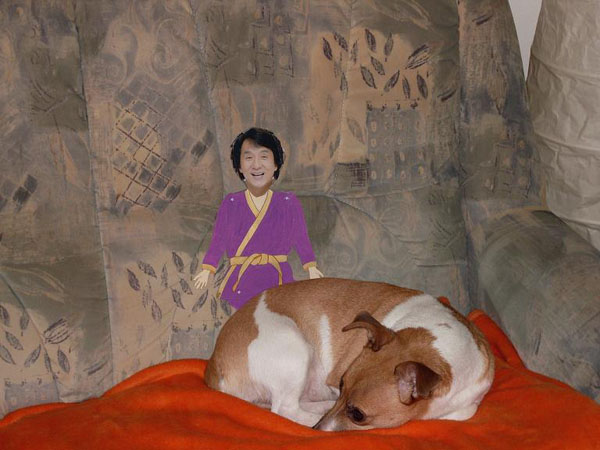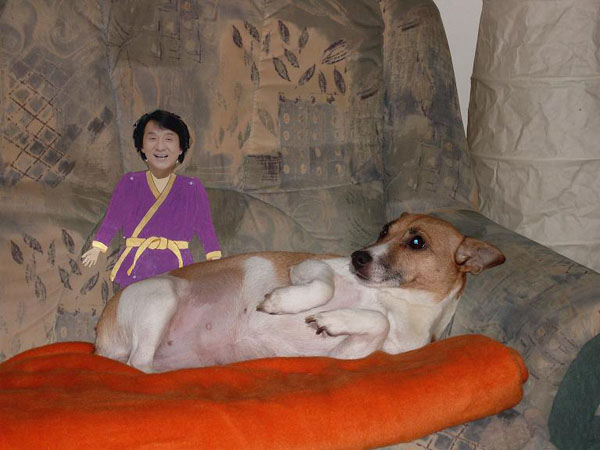 Here I made some photos with any stuff that I collected, Flat Jackie wanted to show you,
Do you remember this one?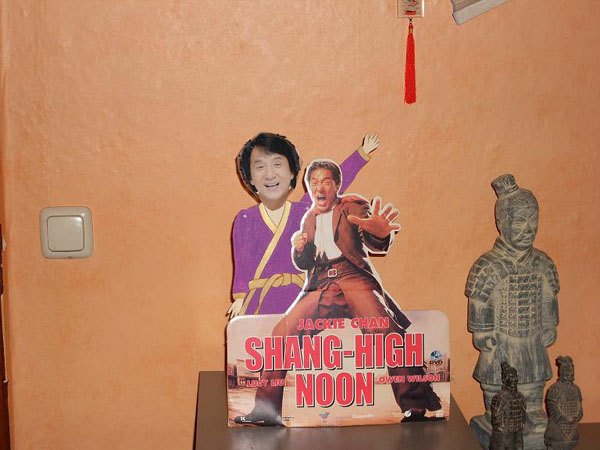 This candle was handmade by my elder son Lars whos works in a sheltered workshop.
Goooaaaalll!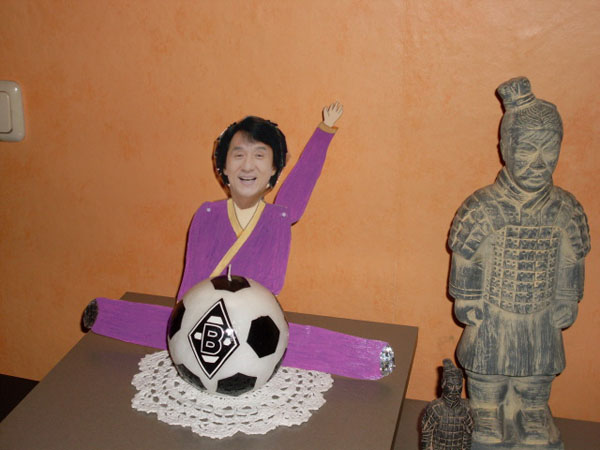 Here with his good friend Jet Li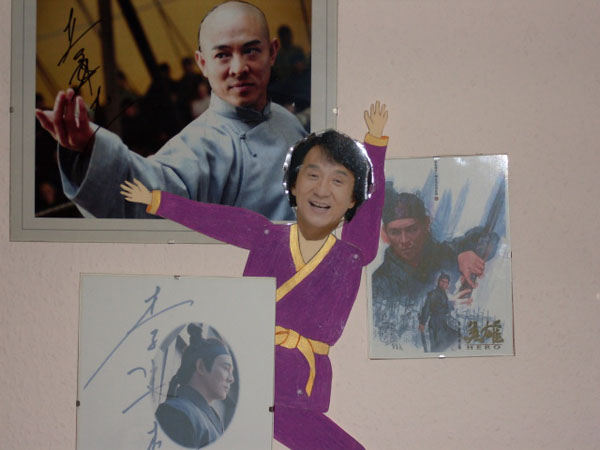 Here Jackie is sitting on an old anchor at our little boat habour.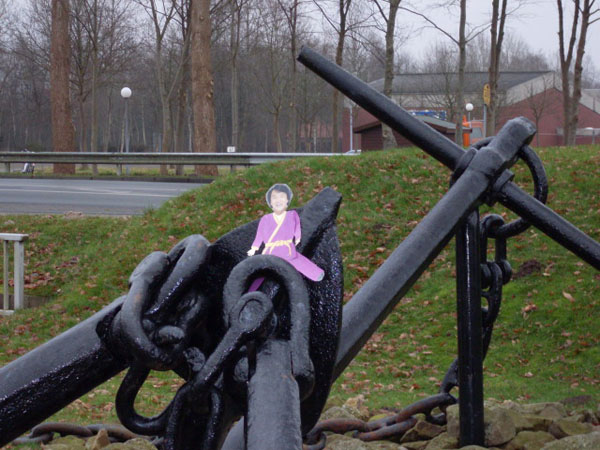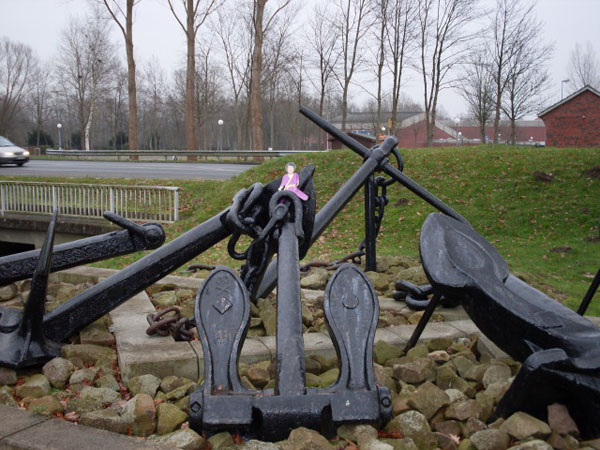 Here is an old ship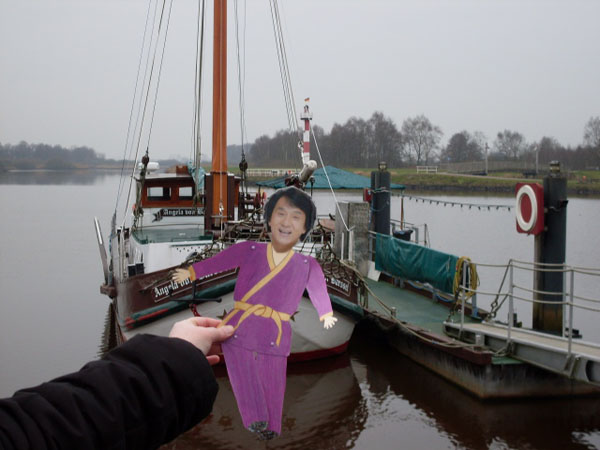 and our little Light House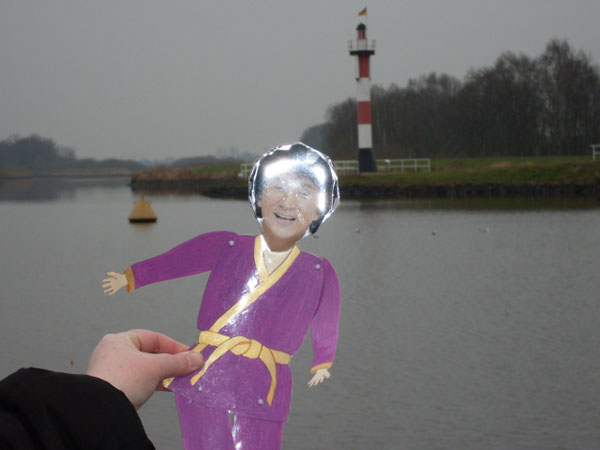 Good by says Flat Jackie !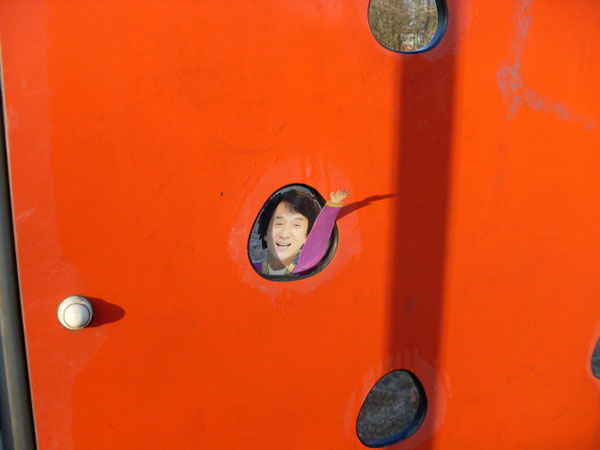 Wilma from Saterland (Germany)

KIDS CORNER FRONT PAGE / LATEST JACKIE NEWS TOTALLY FUN JACKIE STUFF / OFFICIAL SITE HOME PAGE
©2009 The JC Group
No part of this website may be reproduced or distributed without permission