by Ute

Now I want to tell you about my adventures with Ute.

I arrived by "Envelope Airlines" on Friday, December 5, in Molsberg near Limburg/ Lahn. The journey to here from Bine was fortunately a short one although I was a little later than expected because of the lots of snow during the last week.

At first Ute did show me her house, because it was raining cats and dogs outside, what was too dangerous for my health.

Here I am sitting on the table in her living room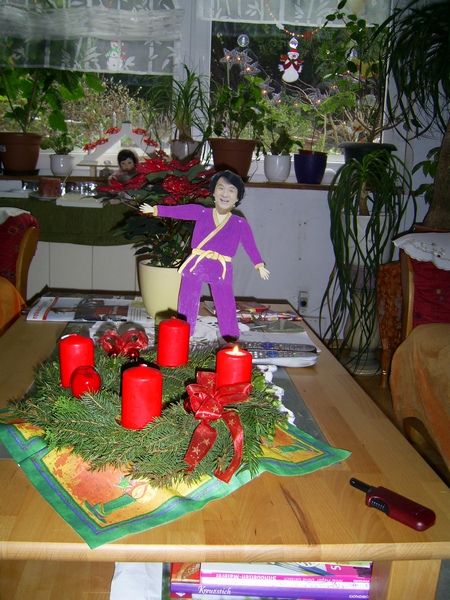 Then I took a walk upstairs with Ute to her "Jackie Room".
These are her private photos with the real Jackie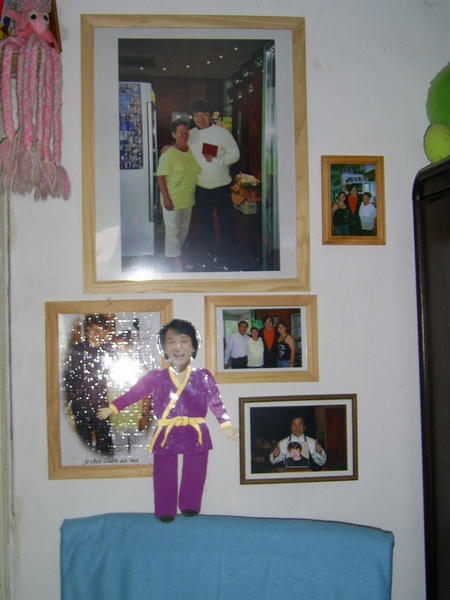 Her friendly dog Kelvin , who seems to feel that the real Jackie also loves dogs.


I couldn't resist to climb up the wall to read my own name, written as a beautiful calligraphy on rice paper.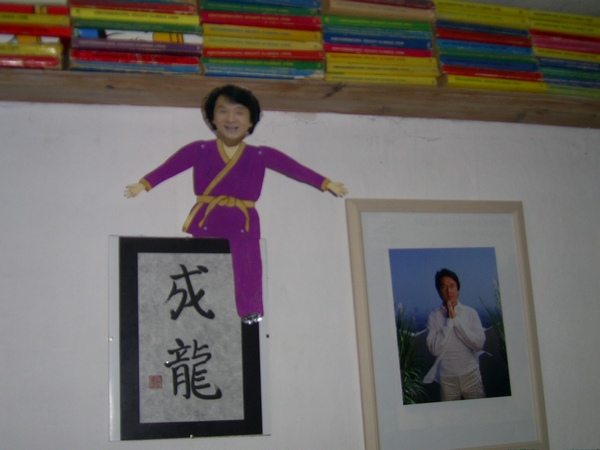 On Saturday morning there was snow outside. Here I am sitting in the middle of her Christmas tree in the garden in front of their house.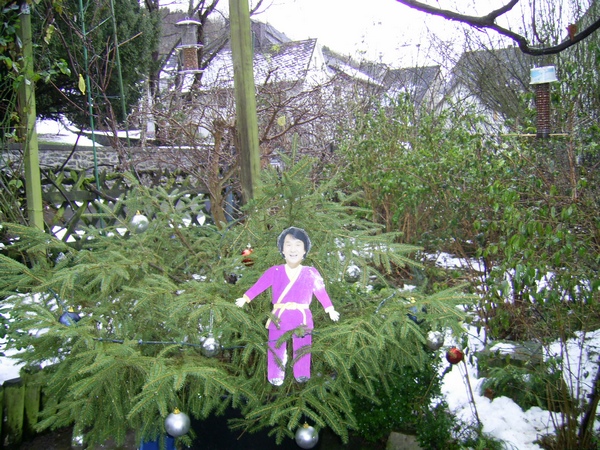 Unfortunately the snow was melting away and the rest of the day it was raining again. Only on Sunday, December 7 we could go out for a walk with Kelvin to show me their surroundings.

That's the castle of the earl, which is located next to Ute's house. Yes, they have a real earl here!!!!! His name is Earl Wilderich of Walderdorff (I don't want to write his complete number of surnames - there are 13 of it!)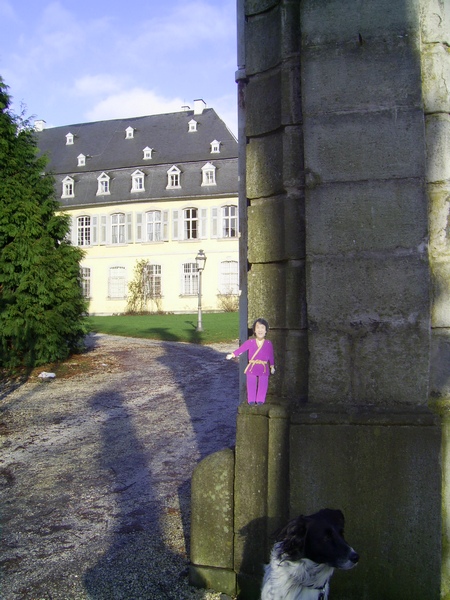 That's the coat of arms of this family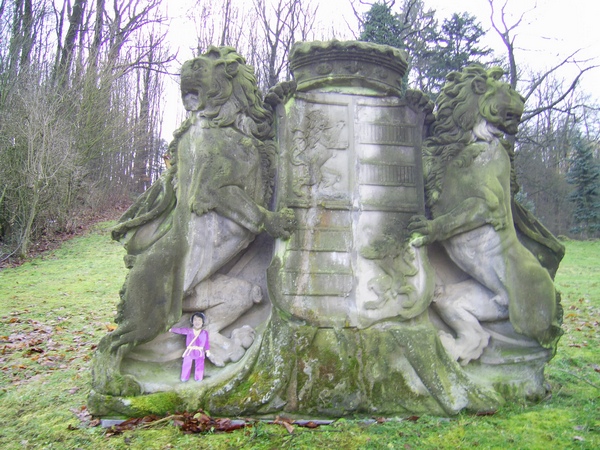 There in the park is a 300 aged oak tree and I tried again to climb up! Where am I?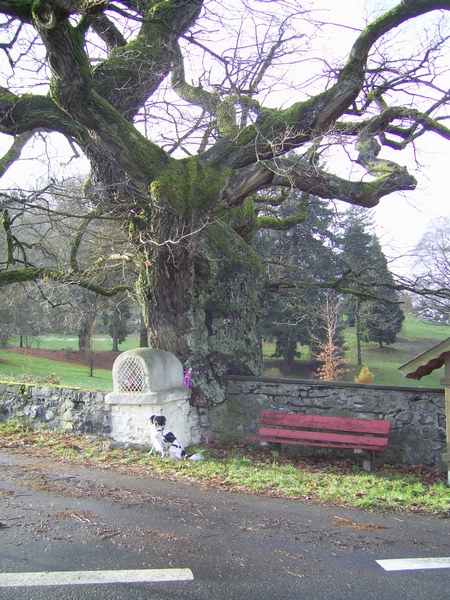 Here I am!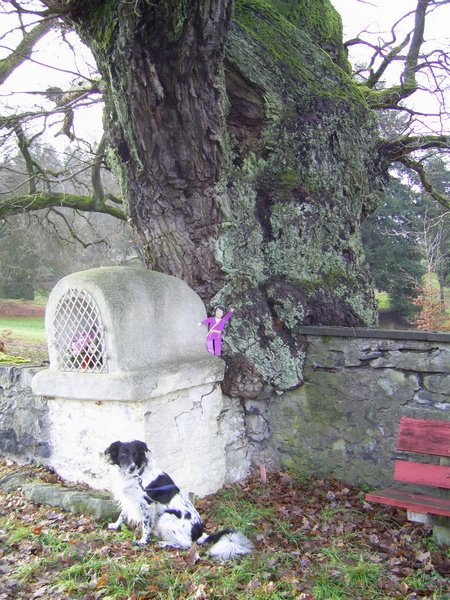 On our walk though the meadows we also had a look up to the castle.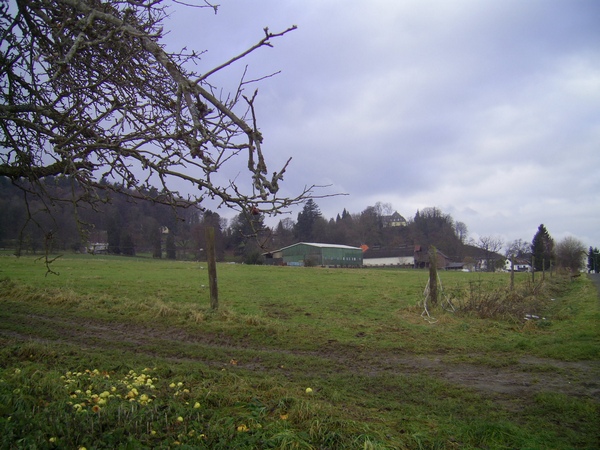 Bye, Flat Jackie and Ute

On the next day Flat Jackie and Ute were travelling by train to Leipzig. The report from there is following soon....

KIDS CORNER FRONT PAGE / LATEST JACKIE NEWS TOTALLY FUN JACKIE STUFF / OFFICIAL SITE HOME PAGE
©2009 The JC Group
No part of this website may be reproduced or distributed without permission