by Mazz
Flat Jackie's visit to Canterbury, Kent, UK to see Mazz.
Flat Jackie arrived on Saturday morning waking me up and getting me out of bed.
Here is Flat Jackie arriving at my flat, he is already through the main door and walking up the stairs.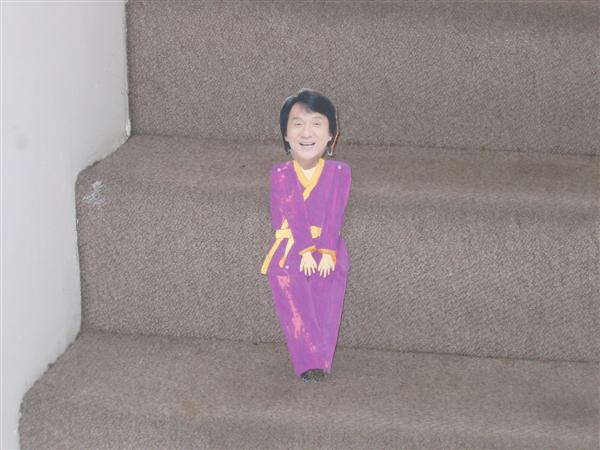 Here he is looking at the view from my balcony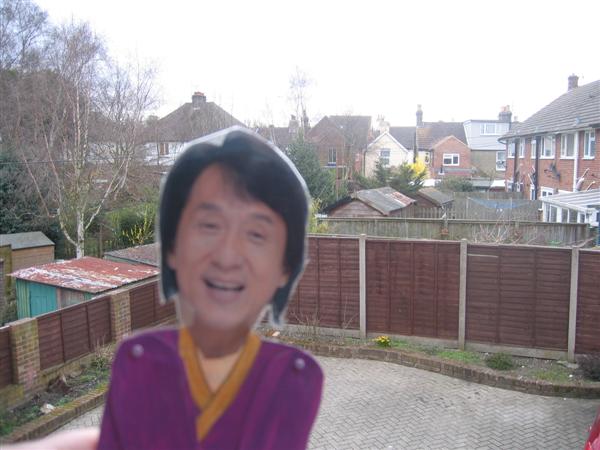 And here is now coming through my front door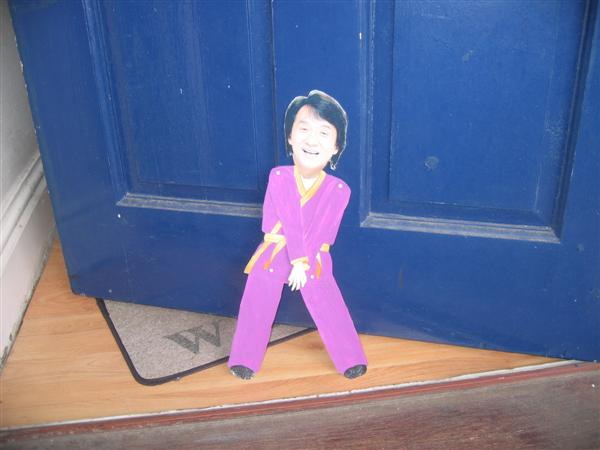 Here is flat Jackie visiting the dragons on my book case and my dragon on the shelf to my kitchen. Jackie was very interested in the dragons..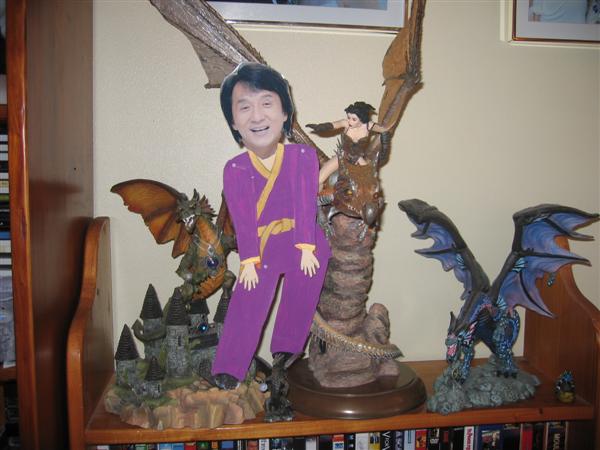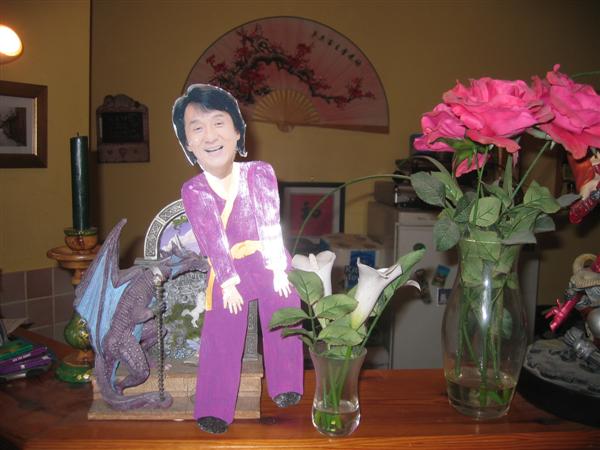 We decide to go for a walk, but first I show him my car. Not a very exciting car, a Peugeot 206, but I am happy with it.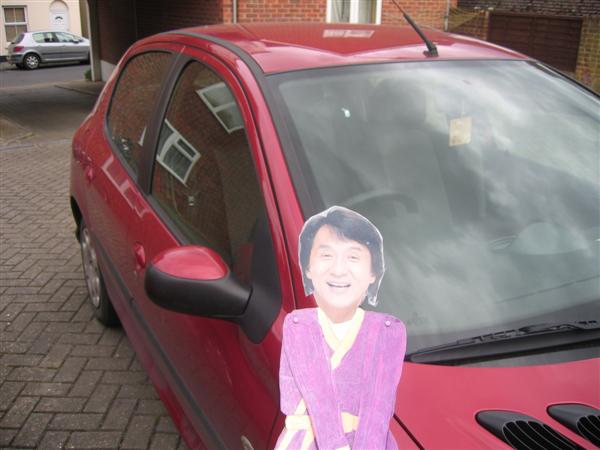 I take him for a walk through Canterbury's, Dane John Gardens and he admires the surroundings.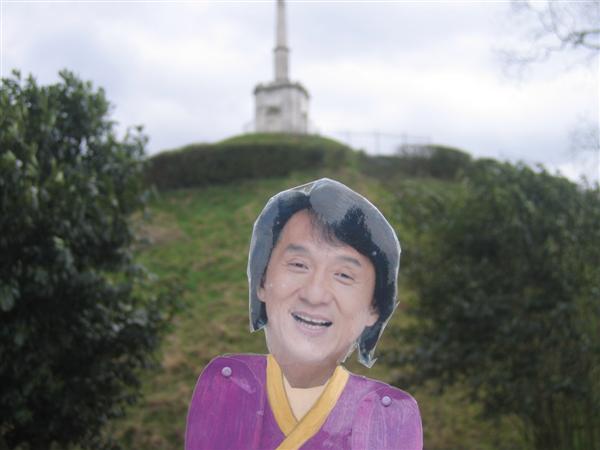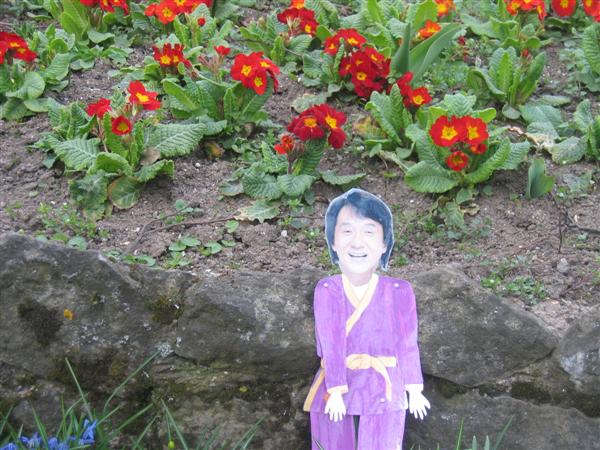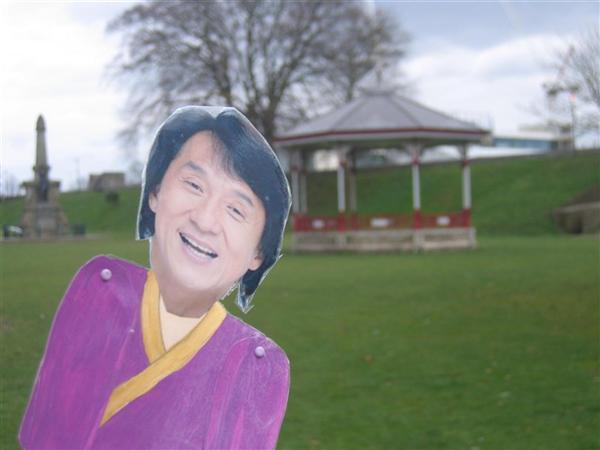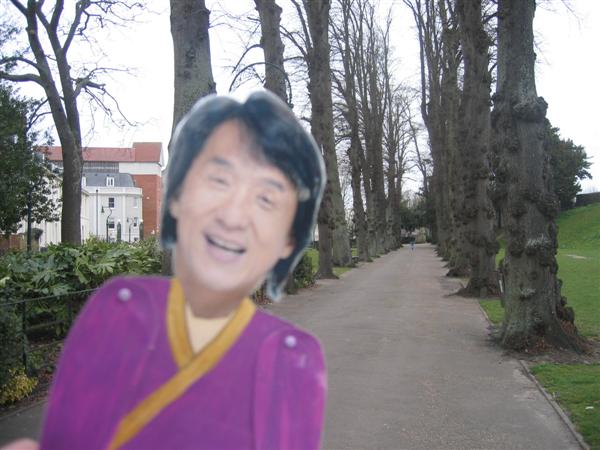 We then enter town and he sees the bus station, he agrees that it is busy.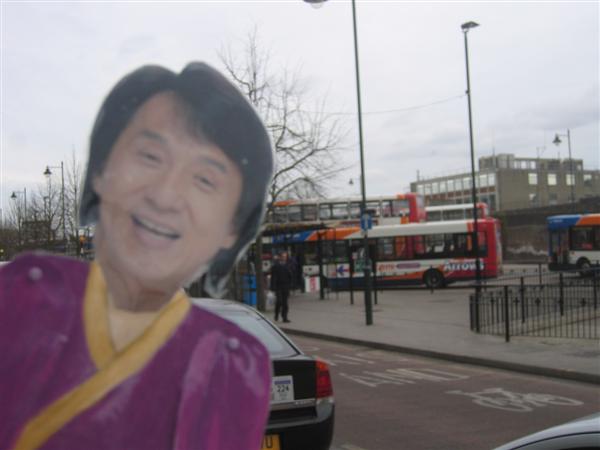 We then have a look at some of the shops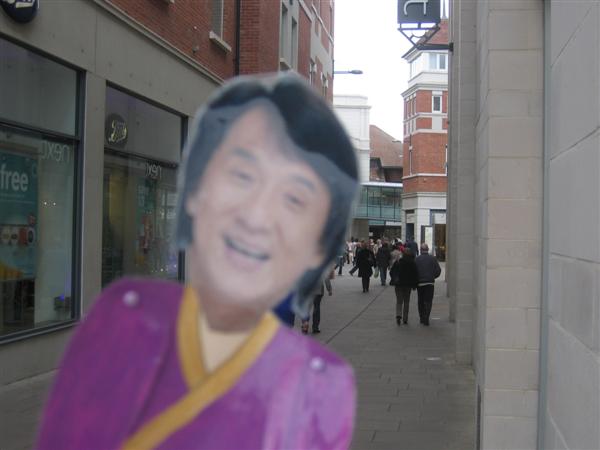 After walking around the town, we walked home back through the gardens. Jackie particularly liked the water fountain, but asked me not to drop him in as the water looked very cold!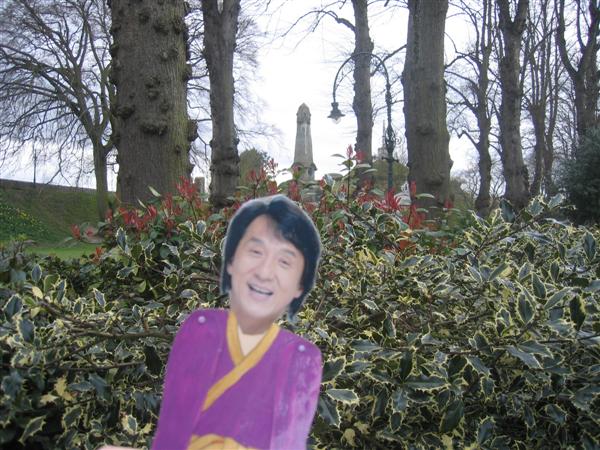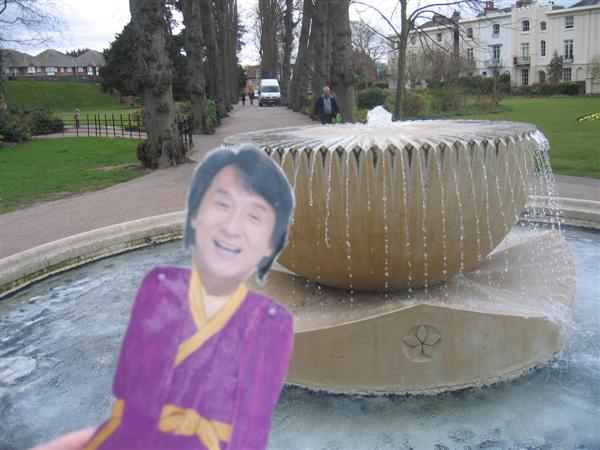 When we got home I showed Jackie the postcards that I am sending to the real Jackie and to the next lucky person to have him. Jackie told me that he had enjoyed his time in Canterbury and was looking forward to his trip to Russia.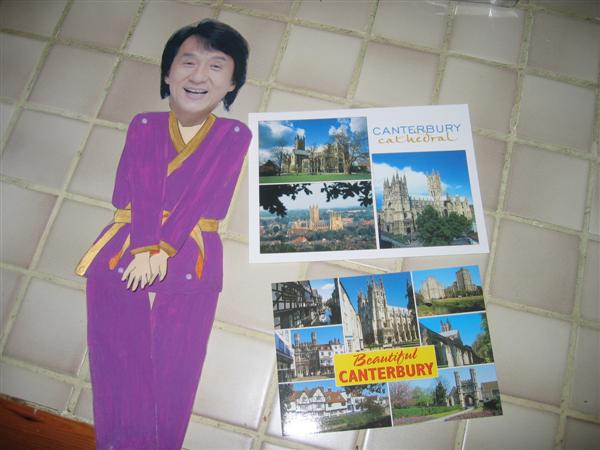 Flat Jackie and me then talked and we decided that as it was 15.40 here, and as Jackies birthday is April 7th and he has a long way to travel we thought it would be a good idea if he started his trip to Russia.

Jackie said that he has enjoyed seeing Canterbury and now is really excited about meeting Asha and seeing Russia.

His time here has been short but we have had fun together and we have happy memories and some nice photos.

Thank you Flat Jackie for coming to visit, I look forward to hearing of your travels in Russia!

KIDS CORNER FRONT PAGE / LATEST JACKIE NEWS TOTALLY FUN JACKIE STUFF / OFFICIAL SITE HOME PAGE
©2009 The JC Group
No part of this website may be reproduced or distributed without permission