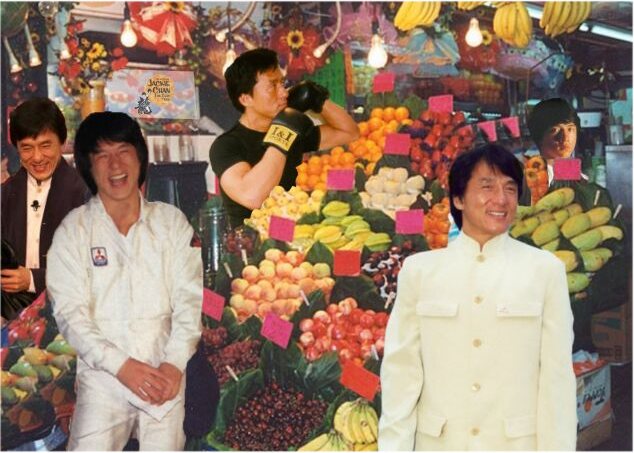 As we rounded the corner, we came upon a very interesting fruit stand. Something was definitely peculiar about this place. We decided we should probably go eat lunch.

©2002 Katharine Schroeder/The Official Jackie Chan Fan Club for Kids
Photo montage ©2002 Katharine Schroeder
No part of this website may be reproduced or distributed without permission.