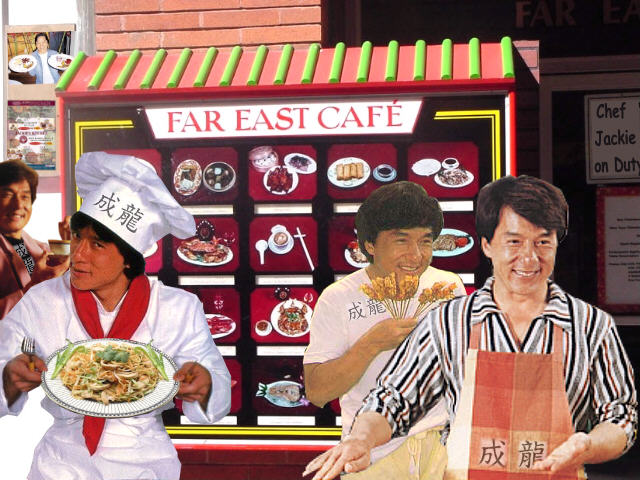 We found a restaurant nearby which offered many interesting Chinese foods. The fellows standing outside looked very familiar. They seemed friendly enough, so we went in.

©2002 Katharine Schroeder/The Official Jackie Chan Fan Club for Kids
Photo montage ©2002 Kay Howitt
No part of this website may be reproduced or distributed without permission.