On Saturday, 03. June I went out of my apartment in the early morning and took a train to Munich. My goal? To visit Heidi and her bodyguard Johnny for the first time personally.
Heidi and me became good friends here in Kids-Corner-forum since last year. So finally, after writing mails and talking by phone, the time was right for a first meeting. Both we not only share the love to our favourite actor Jackie, we also share the love to our favourite big city Hong Kong!
After 5 hours I arrived in Munich. To meet with Heidi was a great joy for me. Both we were trusted to each other from the first minute.
Heidi showed me the beautiful city of Munich. Fortunately the weather was good enough to walk through the streets without an umbrella. Only the temperature was unusual cold for the begin of June
That's Heidi and on the photo under it is me: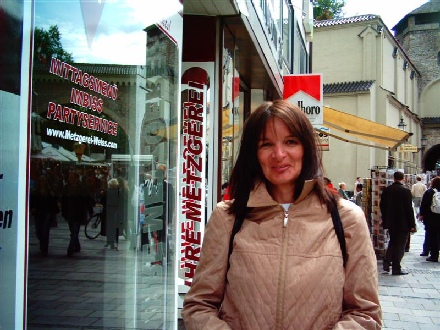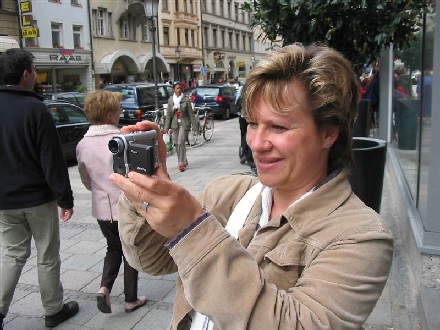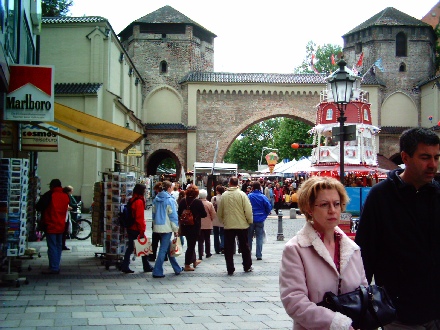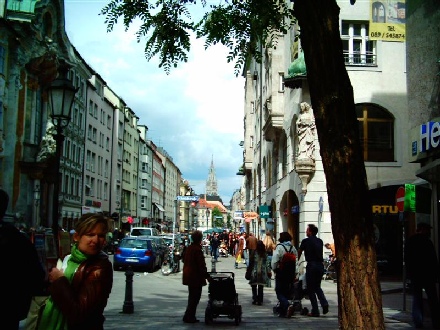 We enjoyed our meal in an Asian restaurant. Sushi for me - very yummy!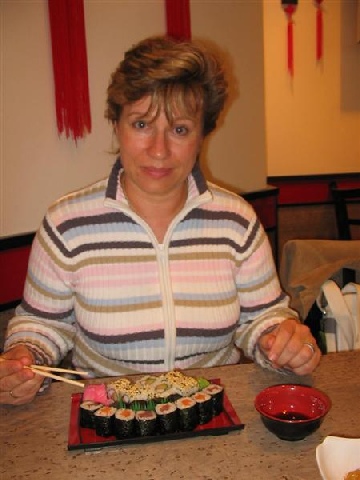 ...and after visiting some Asian shops we went to her apartment. There I had the opportunity to meet and greet bodyguard Johnny, her cute dwarf-hammy! With his nice, round and black eyes he looked at me and decided to accept me there - huh, what a luck and honor for me .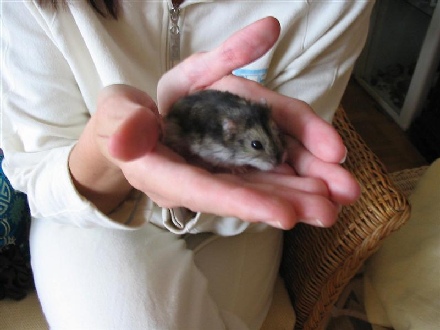 Look at him, he is so cute, isn't he?
While we have talked about our favourite themes, the time past very quickly. Suddenly it was late at night! On Sunday we started again, where we had stopped last night: watching photos, listening to Jackie's music and talking.... From time to time Johnny looked over there to control that everything would be okay. He is really an attentively bodyguard and takes his job very serious!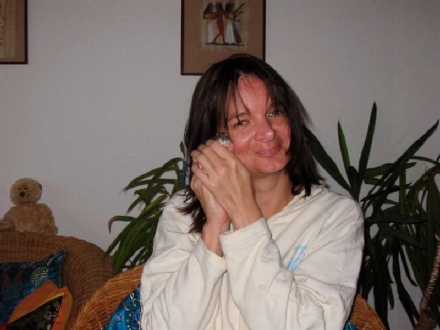 Unfortunately in the afternoon it were time for me to take my train back home. It's pity, that we don't live in the same town. But one thing is for sure: our next meeting is already planned.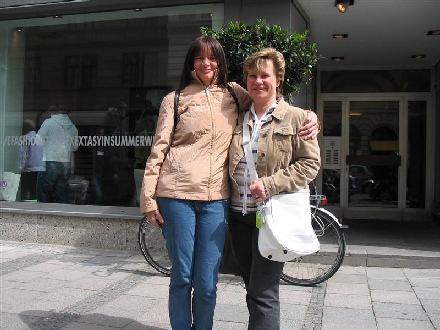 I have to say, that we probably never had meet each other without being Jackie's fans.
It's his goal to bring people together and it works! Thank you , Jackie
Silke, Germany