by Sabine Krüger
21st/22nd July 2007
Oh no!!! Just as my train was entering, the connecting train pulled out of Frankfurt main station !!!!! I watched it in horror, muttering some swearwords that are not fit to be printed. One hour delay ! Not a good start of the weekend.
I was on my way to the East German town of Leipzig, which I had never visited before, but the main reason was, of course, Silke, who I had met on the Kids Corner forum and who has become a good friend. With a sigh I sent her an SMS and went to find a cafè...
One hour later than scheduled I was greeted by Silke and her husband at Leipzig main station. And this delayed train was the only bad thing about the weekend, the rest was just fantastic. Silke and her husband both come from old Leipzig families and there is probably nothing about the city they don't know. It is full of history and culture and has a really nice atmosphere - I fell in love with it at once.
At first we visited the zoo, which is famous in Germany because of a TV programme. It is a lovely zoo, a great mix of modern zoo and the old buildings. And the weather was brilliant. Here we are having lunch in the African restaurant: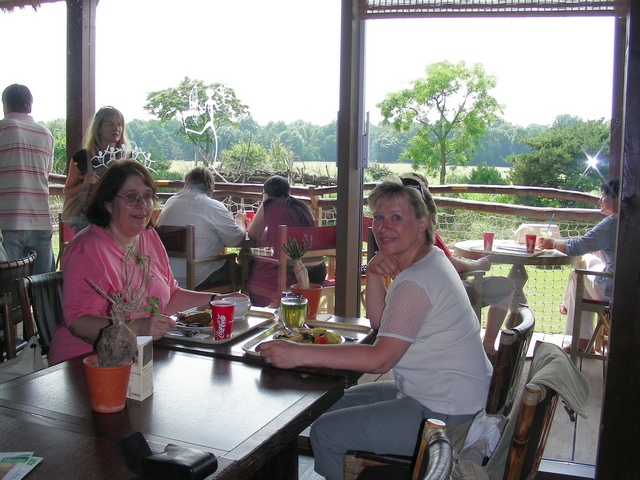 Then we walked through the city, visited the Thomas Church where Johann Sebastian Bach worked, and finished the afternoon with some ice-cream: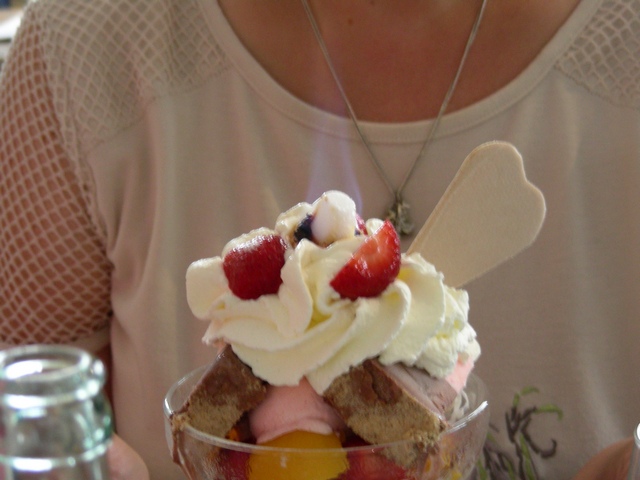 In the evening there was a barbecue and then some Jackie DVDs. Silke's daughter even allowed me to sleep in her bedroom, which I shared with their crazy rabbit, but we got on well...
On Sunday morning it was raining, but I got a personal guided tour around the city in the car. After a Chinese lunch the weather became better, so we looked at the Nicolai Church. It is an important place for Germany's recent history, because here were the famous services and demonstrations that started the change and subsequent end of the Communist East German government in 1989/1990. You may know that Germany was divided into two states in 1949 and reunited in 1990.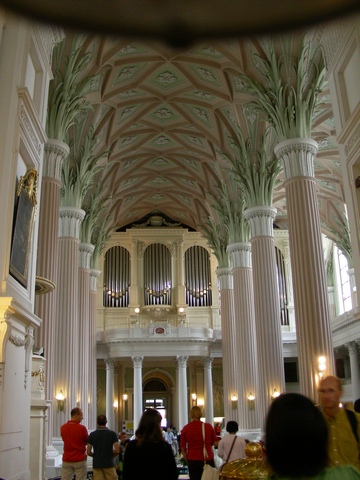 Berlin has Buddy Bears, Leipzig has lions: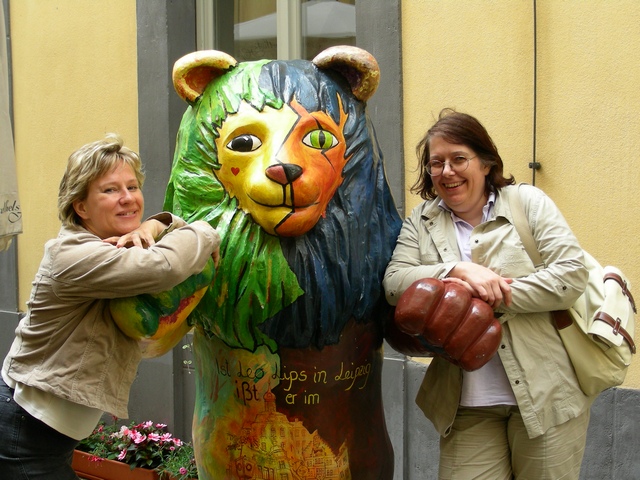 And here I had a look at ALL of Leipzig: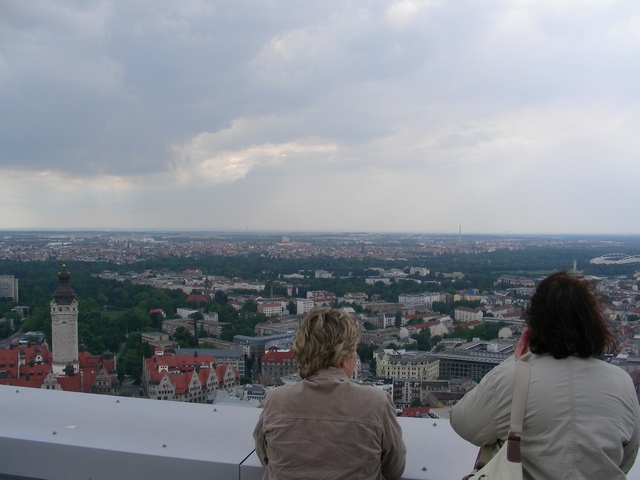 Of course, we talked about Jackie, listened to his music, watched DVDs, looked at pictures and also exchanged stories and photos of our favourite city of Hong Kong. The time of departure came much too soon, but I got home without major problems.
Danke schön to Silke and her family for their hospitality and for making this a wonderful, interesting and relaxing holiday weekend.
And also Xié Xié Ni to Jackie--- without him I would never have met Silke and all this would not have happened. Well, being a Jackie fan means, you suddenly have friends all over the world and even in parts of your own country you have never seen.
Sabine Krüger (text)
Silke Oettel (photos)