In July of 2008, Jackie's assistant Osumi received the following letter from one of the crew members of Rush Hour 3:
Dear Osumi,
This is Warren Drummond. I hope that you remember me as one of the storyboard artists from
RUSH HOUR 3. I still remember the kindness and warmth that both you and Jackie showed
me when I had the privilege of meeting with him.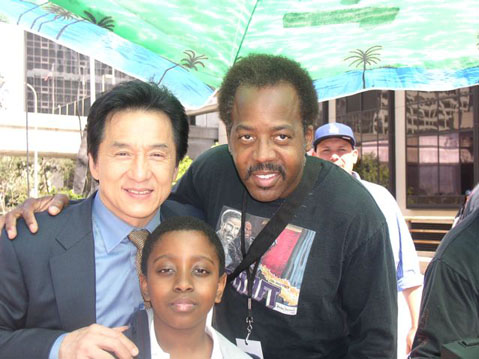 Also, I remember that Jackie was very kind to my son, Joshua, whom I once brought to the set to meet Jackie. Joshua was amazed and honored at how kind Jackie was and I was proud to show him that Jackie works just as hard as he ever has as he did his own stunts.
Joshua (now 12) just finished 6th Grade, at John Burroughs Middle School in Los Angeles. For his English Literature class, Joshua had to write a book report on someone he considers a hero, and he chose Jackie!
I have included pictures of Joshua with his report from the book "CHASING DRAGONS" which he got an "A+" for: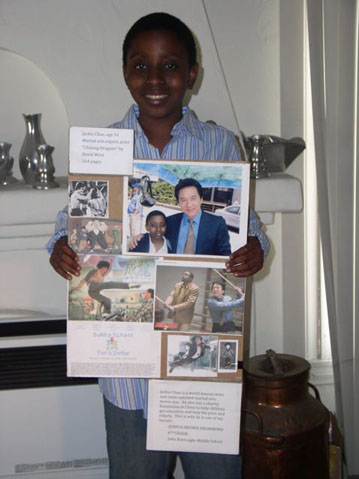 We would be honored if the photos of Joshua and his report can be included in Jackie's website in the "Kid's Corner" section in the near future.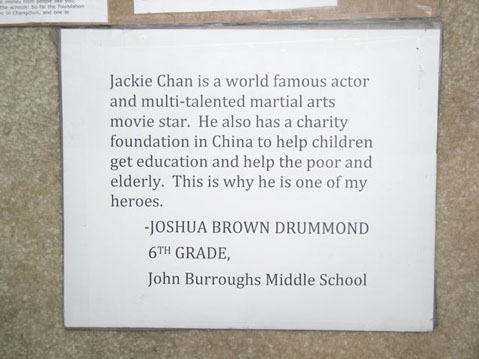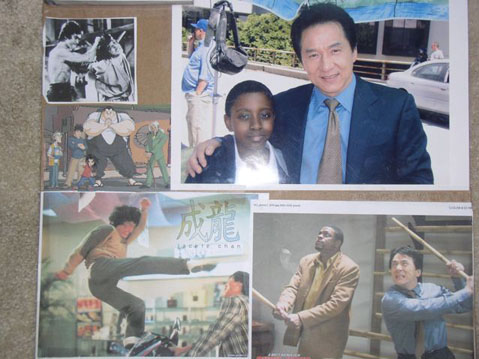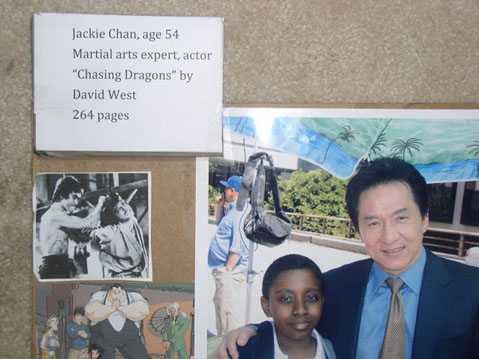 (You can read about Warren Drummond on the main website here. Just scroll down a bit in the article.)
KIDS CORNER FRONT PAGE / LATEST JACKIE NEWS / TOTALLY FUN JACKIE STUFF / OFFICIAL SITE HOME PAGE
©2008 The JC Group
No part of this website may be reproduced or distributed without permission.