by Robyn Steed, USA
I went to the cinema & saw the wonderful film "The Forbidden Kingdom". In this film a young boy takes a trip back in time to Ancient China. I have been inspired by this film so much so that I myself took a magical trip to Asia, right here where I live in Dallas, Texas, USA!

When I went to Asia, in the middle of the city of Dallas, I saw many wonderful things! Beautiful kites that look like colorful birds, an Asian outdoor market with goods & foods, & many events of Kung Fu/Gong Fu, Chinese Drummers, dancers of all kinds, & colorful playful Chinese Dragons! Many people of all nations were enjoying the food & fun outdoors. Everyone there had a love & passion for their own cultures or had a love for the Asian Cultures if they were non-Asian.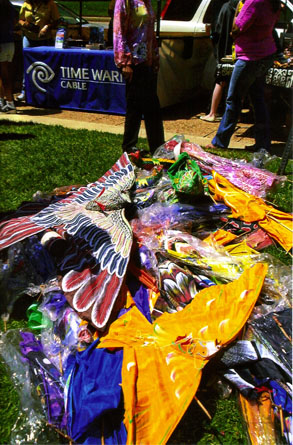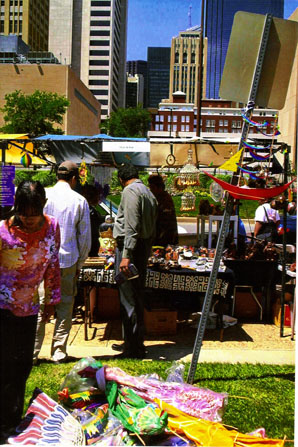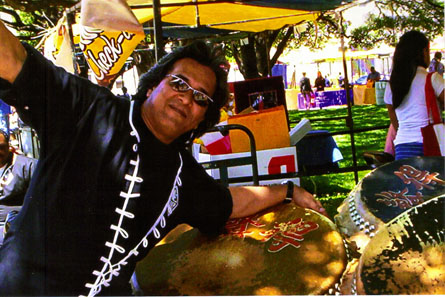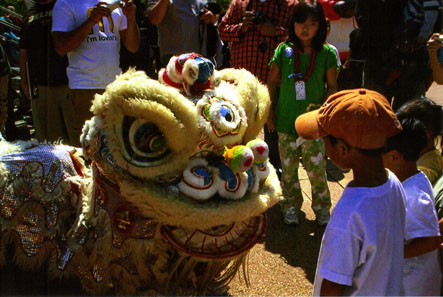 Represented there were Korea, Japan, China, Polynesia, Indonesia, India, & Pakistan! I tasted food from Polynesia, then from Korea, then I had Sio Pao (those wonderful steamed buns filled with sweet meats), & I had ice cream that tasted like ROSES from India! A booth at the market gave away treats from China (I had chips made from mangoes & a rice treat that is less sweet than American treats) & another booth gave away free bottled water.

I saw small students from Indonesia play a bamboo musical instrument, I saw the Qi Gong Drummers perform, I saw Monkey Kung Fu & other martial arts exhibitions, I saw beautiful Hindu Dancers from India (they were very nice, they talked to me & told me the dance they performed took 3 months to learn), I saw Polynesia Dancers (I could never shake my hips like they do), I saw the Chinese Dancers perform a tea cup dance, & my favorite moment was when the 3 Chinese Dragons came out to play!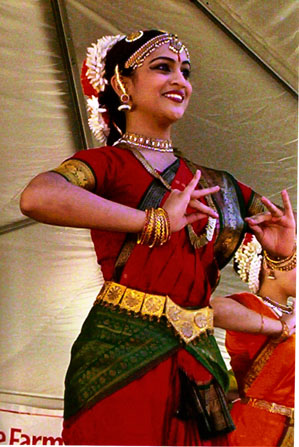 The 3 Dragons performed their dance & ate their lunch, then they hopped off the stage & took a walk thru the crowd! I was so excited! I was able to pet two of the Dragons! I practiced my Chinese & spoke to them in Chinese & they seemed to like me! I was so thrilled!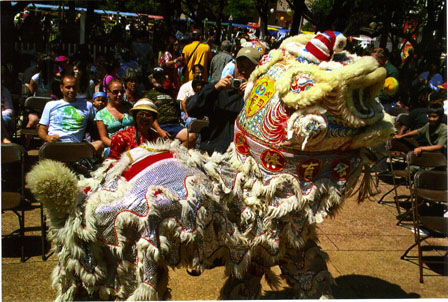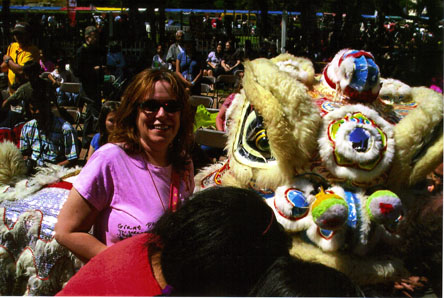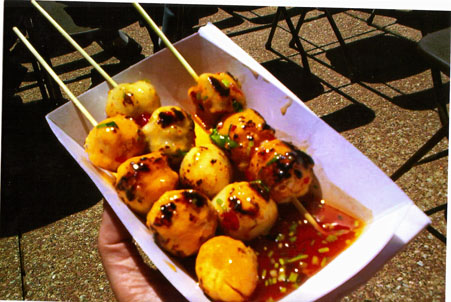 I stayed in Asia for 7 hours. It was worth every minute. I was sad when I had to leave that magical place. As I drove home from there, I began to think what a wonderful thing it is to have Jackie's Kid's Corner Forum where all blended cultures can communicate together, learn about each other's country & cultures, & enjoy our common admiration for Jackie. I felt like today I had enjoyed many countries that Jackie is familiar with & that I had seen, heard, & tasted many amazing things that made me grow in knowledge & admiration for the DIFFERENCES in people all over the world.

I can hardly wait to take this magical trip again next year!

Love to everyone,

Robyn Steed/USA