Dear friends!
As you remember there was a Halloween contest on Jackie's website! My friend Lena and I received prizes for it, another two prizes for Russian girls! It was two aprons with Jackie's autographs on them. We took photos about our happy meeting especially for you, so this is it!
When I finally received my apron, it was a beginning of February already! It happened because of celebration of New Year, it takes almost two weeks in Russia, very long. But the main thing - my apron is in my home!! I was so happy!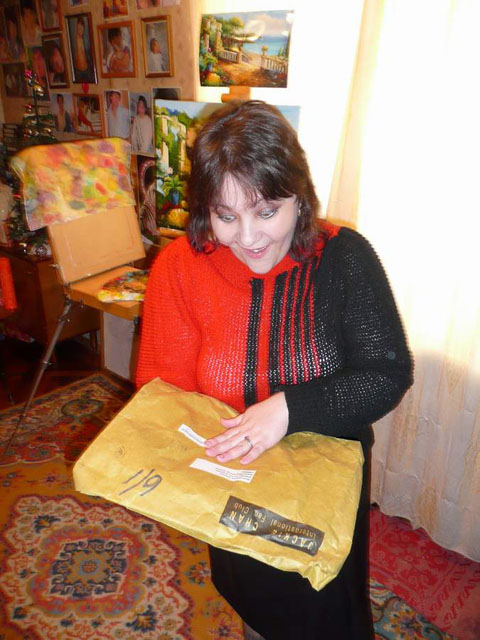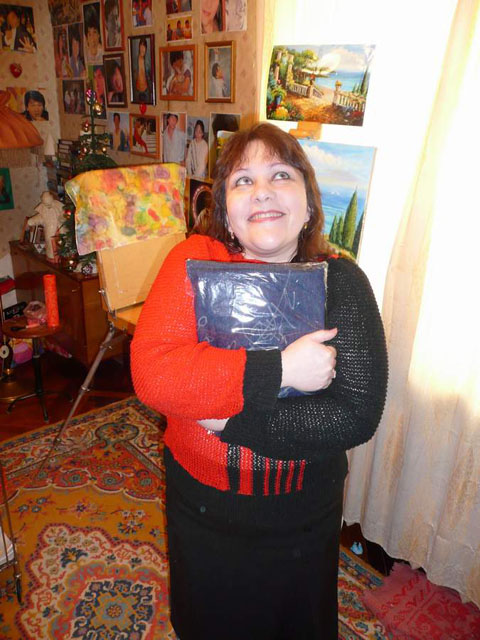 Yes, this is the apron!!!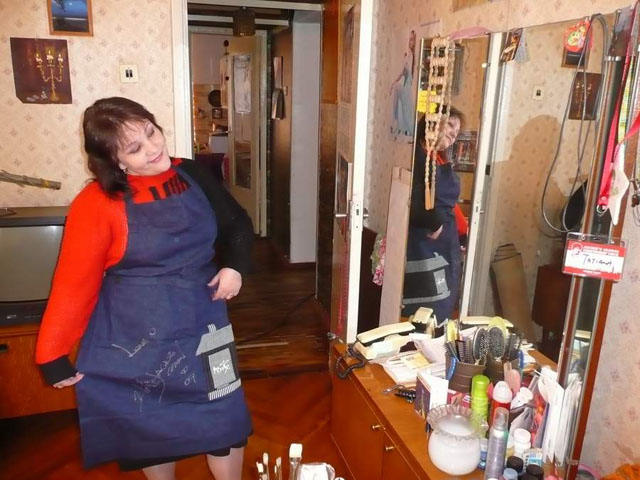 Mirror, mirror on the wall, who has the fairest apron of them all??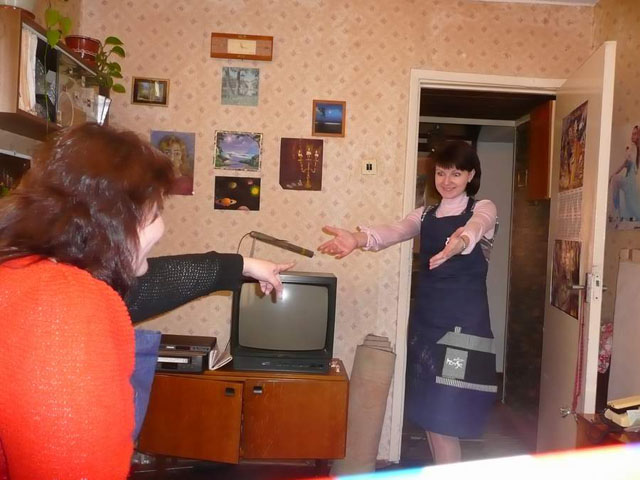 When Lena has come to me, her apron was put on!
"Wow, you are like me!!"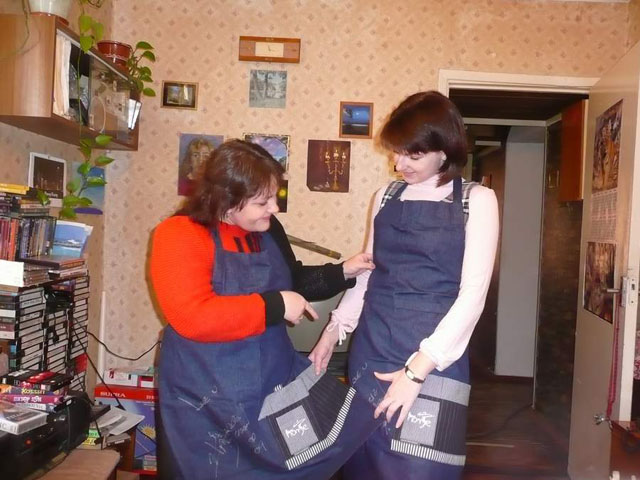 Let me see and compare autographs.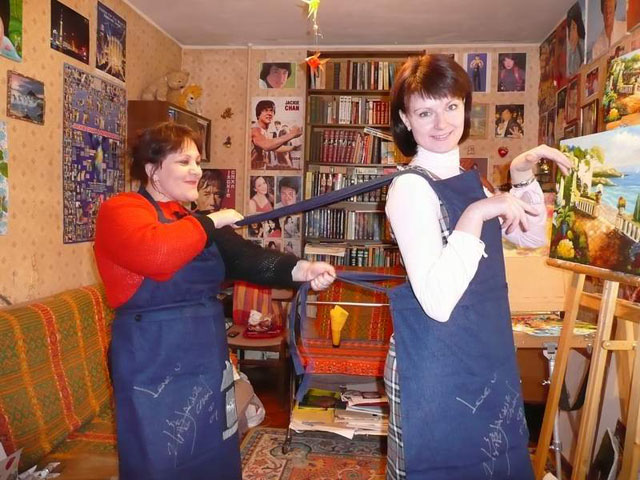 Ohhhh, the loop for the neck is sooooo long, like the reins for a horse!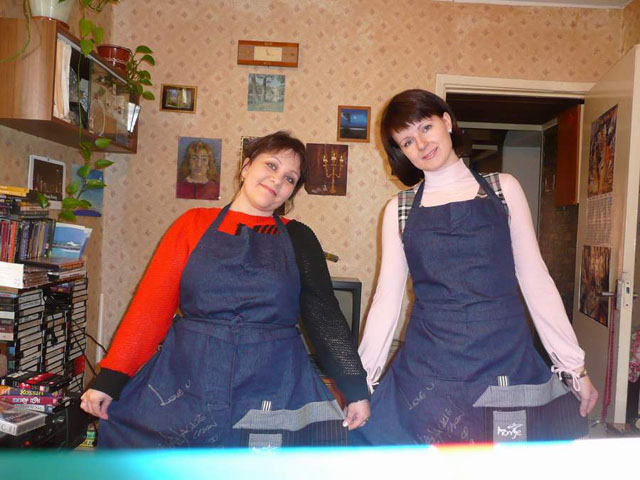 Two happy girls in aprons from Jackie.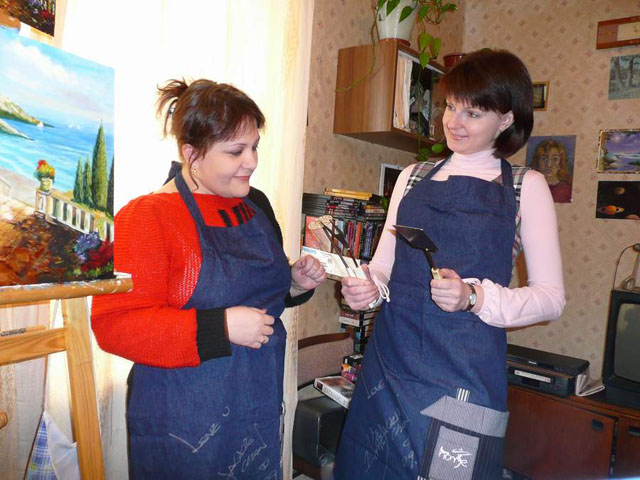 Hey, it is not good - to have aprons and not to cook! Come to the kitchen!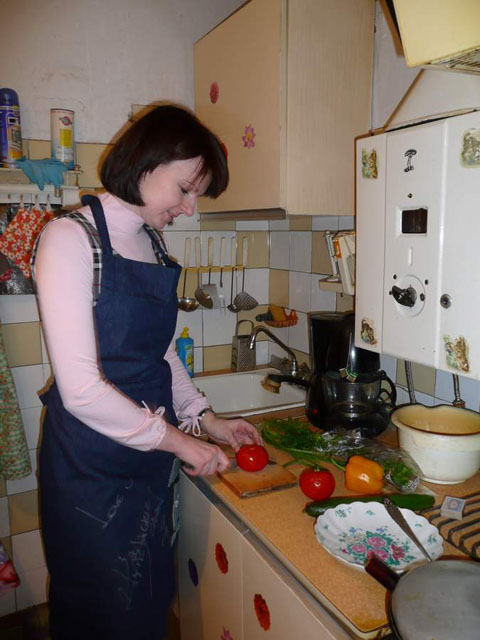 And we started to cook. To cut vegetables for salad.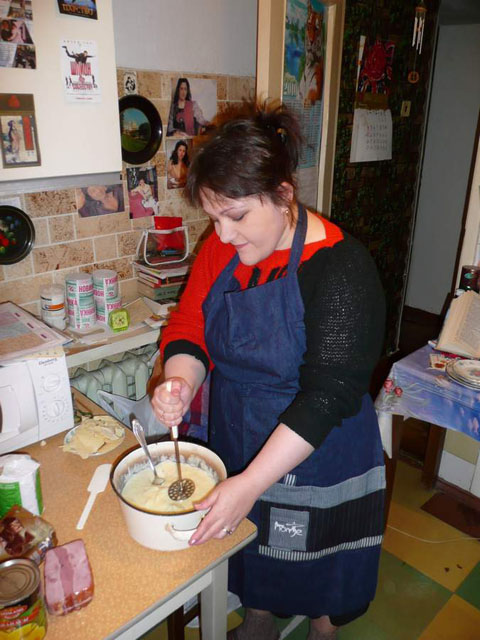 To pound a potato mash.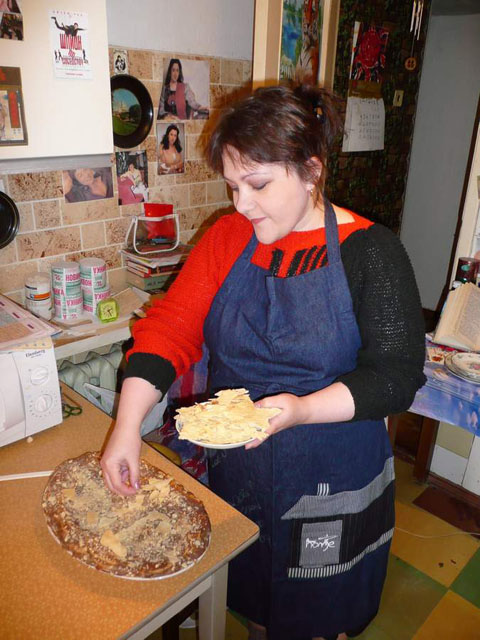 To bake a cake from flaky pastry (the kind of "napoleon") with Jackie's symbols - JCE - Jackie Chan Emperor.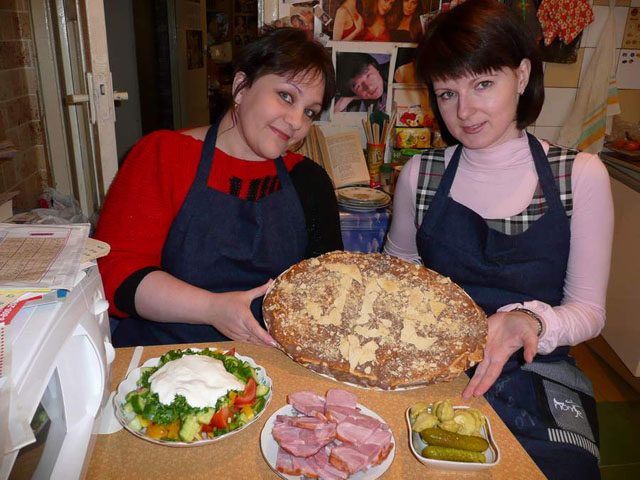 Here we are.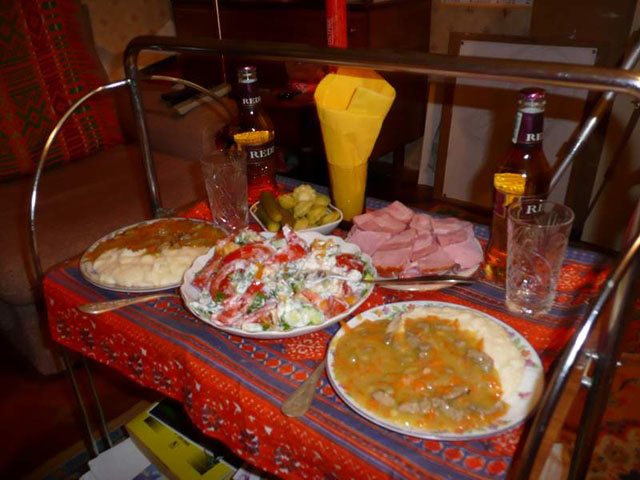 Our festive table with the hot dishes - potato mash and meat goulash.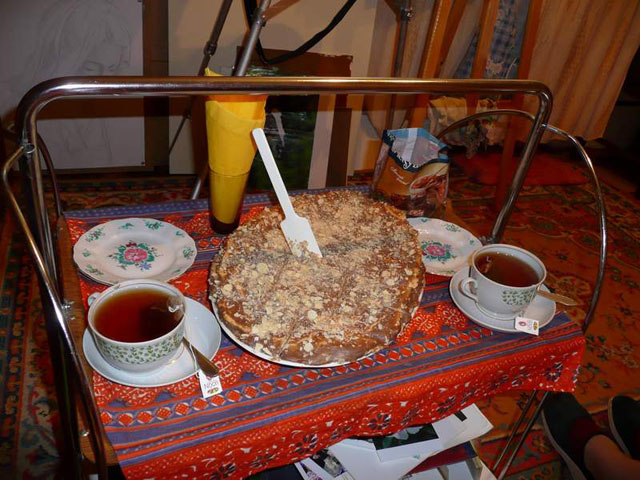 We start to drink tea with a cake.

The evening was so cheerful and great! Thanks a lot, dearest Jackie, for this opportunity - to say you "thank you" again and to send you our warm and sincere air kisses!!!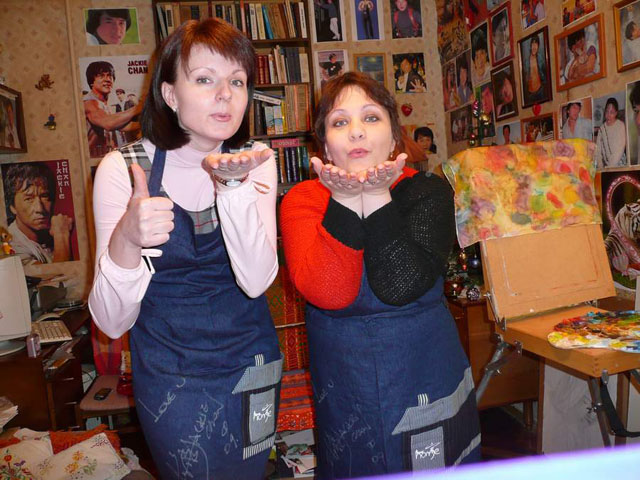 With Love,
Your admirers from Russia - Lena and Asha