by Lena
Hello, all Kind and Opened People, like Our Jackie! My name is Lena, I am from St.Petersburg, Russia.

My story of contact with Flat Jackie is very short, but I want to share it with you too. At the beginning of April I received SMS from Asha: "Flat Jackie is on his way to me (and how would be great without word "Flat"!), he has to be here at the end of the week, so we are going for photos". Well, at the 3rd of April we have met and went to show Flat Jackie our beautiful city Saint-Petersburg. Where we have been and what we saw I will not tell about, because the report will be written by Asha, I don't want to repeat her words. My contact with Flat Jackie was very passing, strange and nice.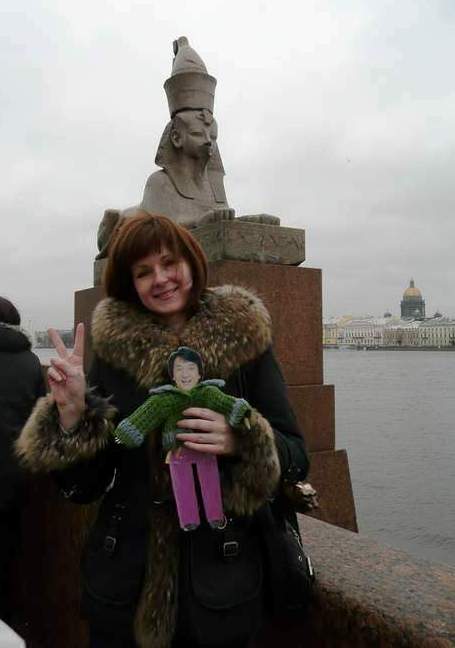 To be honest, during 17 years of my life I contacted only with flat Jackie - on his photos, at the screen, in the internet, magazines, videos - he was just flat everywhere.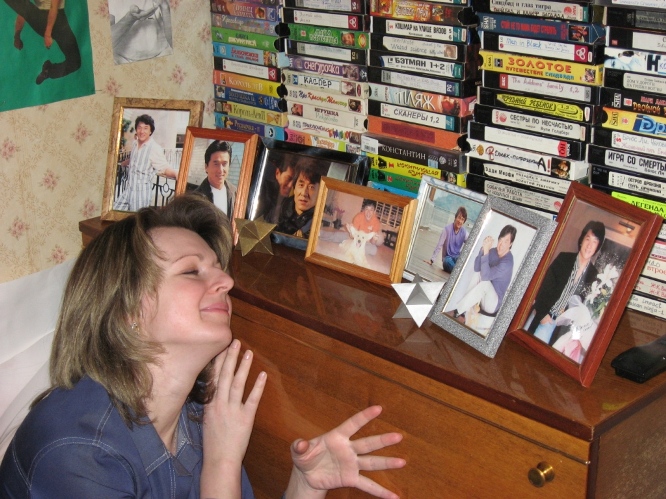 But at May of this year I met Real Jackie Himself, he was so much Charming, Kind, Smiling, Opened, Sincere, Energetic, Brilliant, Sociable and Loving Everybody!!! I notice that they both - Flat Jackie and Real Jackie - have the same trait: they both are very Light! Flat Jackie is light in weight, but Real Jackie is light in his contact with people.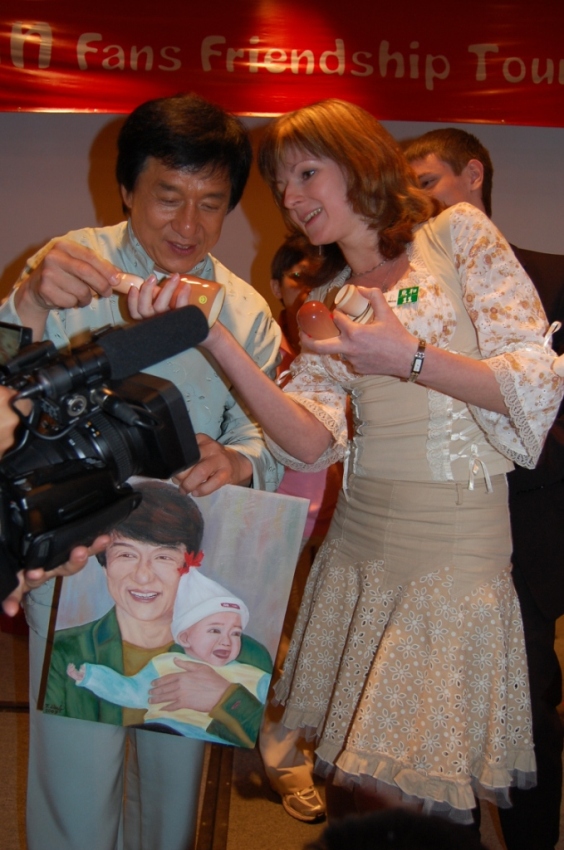 One more thing - both of them unite and connect people to each other. Exactly because of Jackie we have met with Asha. Almost three years already we contact, celebrate Jackie's birthdays, listen to his music, watch his films, talk about latest news about Jackie, joy for him together! We are Friends! THANKS A LOT for all of that Real Jackie and Flat Jackie!!!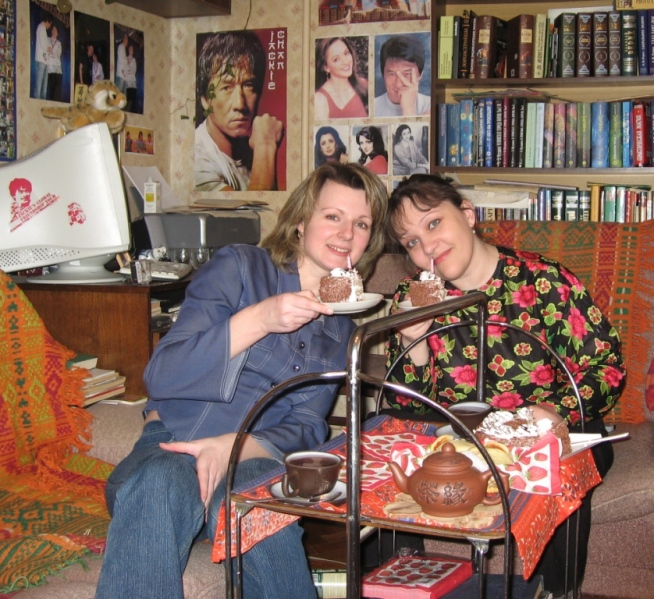 This is my little part of this story.
Love,
Lena from St.Peterburg, Russia.

KIDS CORNER FRONT PAGE / LATEST JACKIE NEWS TOTALLY FUN JACKIE STUFF / OFFICIAL SITE HOME PAGE
©2009 The JC Group
No part of this website may be reproduced or distributed without permission